Anya Taylor-Joy
Full Name:
Rakka
Nicknames:
Date of Birth:
18.04.722 -
Place of Birth:
Greenfields Hold
Searched By:
n/a
Pronounced:
Ra-ka
Rank:
Holder
Primary Home:
Greenfields Hold
Searched Date:
Player:
Eye Colour:
Light brown
Height:
5' 7"
Hair Colour:
Blonde, long, wavy
Build:
Willowy
General Description:
At an average height of most Pernese women, Rakka's unique facial structure sets her oddly apart from the masses. Her chin is angular, nose petite, and small lips dented perfectly above the upper lip gives her an appearance that warrants a second glance.
She is rather slender, lacking some traits which are seen as advantageous in a holder woman, most importantly, her hips are narrow. She has a rather flat chest, and if it wasn't for her feminine face, she could almost be taken for a boy.
Having some digestion troubles, Rakka is thinner than some of her peers, eating sparingly. While she isn't painfully thin, she does at times give off the impression that she could be blown away with a gust of wind.
General Dressing Style:
Most often found in light colors and flowing cloth, Rakka dresses as impeccably as she can manage. She loves taking baths, and vigorously cleans her skin and hair often. While clothing isn't her favorite aspect of being a holder, she takes pains with her appearance to be a good example of her family.
Anya Taylor-Joy
Likes:
Fish, long soaks, brushing her hair, curling up near a basket of glows and reading old scrolls, stories of dragons, and personal space.
Strengths:
Brave, open-minded, charming, driven, trustworthy, and energetic.
Dislikes:
Direct orders, simpering, weakness, large bodies of water, hold-life, someone outshining her, tubers, and runnerbeasts.
Flaws:
Vain, a bit egotistical, prone to jealousy, coquettish, rebellious, proud, chatterbox, stubborn, and naive.
Habits & Mannerisms:
Snorts when she laughs, prone to pacing when she's in thought, twirls her hair on her finger, sticks her tongue out a little and gently bites it to concentrate, scrunches her nose up (often for no outward reason), rolls her eyes, and taps fingers when bored, waiting for something, or listening to music.
General Personality:
Rakka is a steadfast young woman, reliable and trustworthy she will adhere to a commitment that she's made, though only if she's made it, not if it's been made on her part. She can be stubborn, pigheaded even, and when she's made up her mind to do something she will do it no matter the consequences. That being said she tends to underthink things, and rush in without weighing the pros and cons of something first.
She is rarely the first person to apologize after an argument, and while she can be hotheaded, she simmers down quickly (though admitting her faults has never been easy with her). Always ready with a glib comment or a friendly smile, she can win friends as well as enemies wherever she goes. Though she doesn't mind others being better than her, or covet the sole attention of others, she does resent people for being better looking than her, and has a fair share of her own vanity to get over before she can admit that another person looks good.
Rakka can get a bit silly over a good looking man, and though she'd rather die than let someone else know, she easily harbors crushes, though they're usually easy enough to quash for her, and come and go quite rapidly. She is incapable of keeping her own secrets, and so doesn't really have any, though she has been known to keep secrets for others despite her inability to hide her own.
Anya Taylor-Joy
Parents:
Grast and Brilu
Siblings:
Grul (26, M), Fonsint (24, M), Gamo (23, M), Verunt (22, M), Takla (22, F), Pecil (18, M), Mudren (15, M)
Relationships:
None
Offspring:
Secrets:
None.
Known:
Third youngest daughter of the eight children of the Holder Grast and his wife Brilu. Considered a rather attractive young woman in her fathers hold of Greenfields.
Important History:
Born into the Greenfields Hold, beholden to Telgar Hold, Rakka is the sixth out of eight living children to the Holder. She is the youngest daughter, and up until the age of eight was spoiled, but when her brother Mudren (three at the time) nearly died of sickness all attentions were taken off of her, and showered on her brother. During her upbringing she was kept in the dark about many things, her place not being in the social-economic dynamic of Pern.
While she learned from the harper, she was fascinated by any song pertaining to dragons and dragonriders, and begged for him to sing them all over again, and to tell her everything he knew about the great beasts, once thought to be extinct throughout Pern. She has not been betrothed yet, her parents looking for a suitable match for her (and for this she is grateful, not wanting the constraints and constructs which marriage entail).
Rakka was only a child when the Dragonrides began to return north, and it wasn't for a few turns that she learned that her beloved myth was a reality, and that the Weyr's were going to be reinhabited by the Dragons, Dragonriders, and general Weyrfolk. It was an exciting, exhilarating day for her, and she immediately ran to the old harper to rehear all the stories and songs of the past reveling in the thrill of them. Shortly after, her youngest brother Cenden (4 at the time) died of infection, a particular pet of hers, she was devastated by his loss and withdrew into herself, losing her vibrant excited nature for a while. It was almost four years until she was able to truly smile.
At 19 she watched her older sister marry, it was a pompous affair, the holder she married being every day of 35, and according to her family, a good match for her and the family. Takla being even tempered and calm was unphased by her duties of marrying, but it shook Rakka to the core to see her older sister married and whisked away to a hold at least a day away by foot.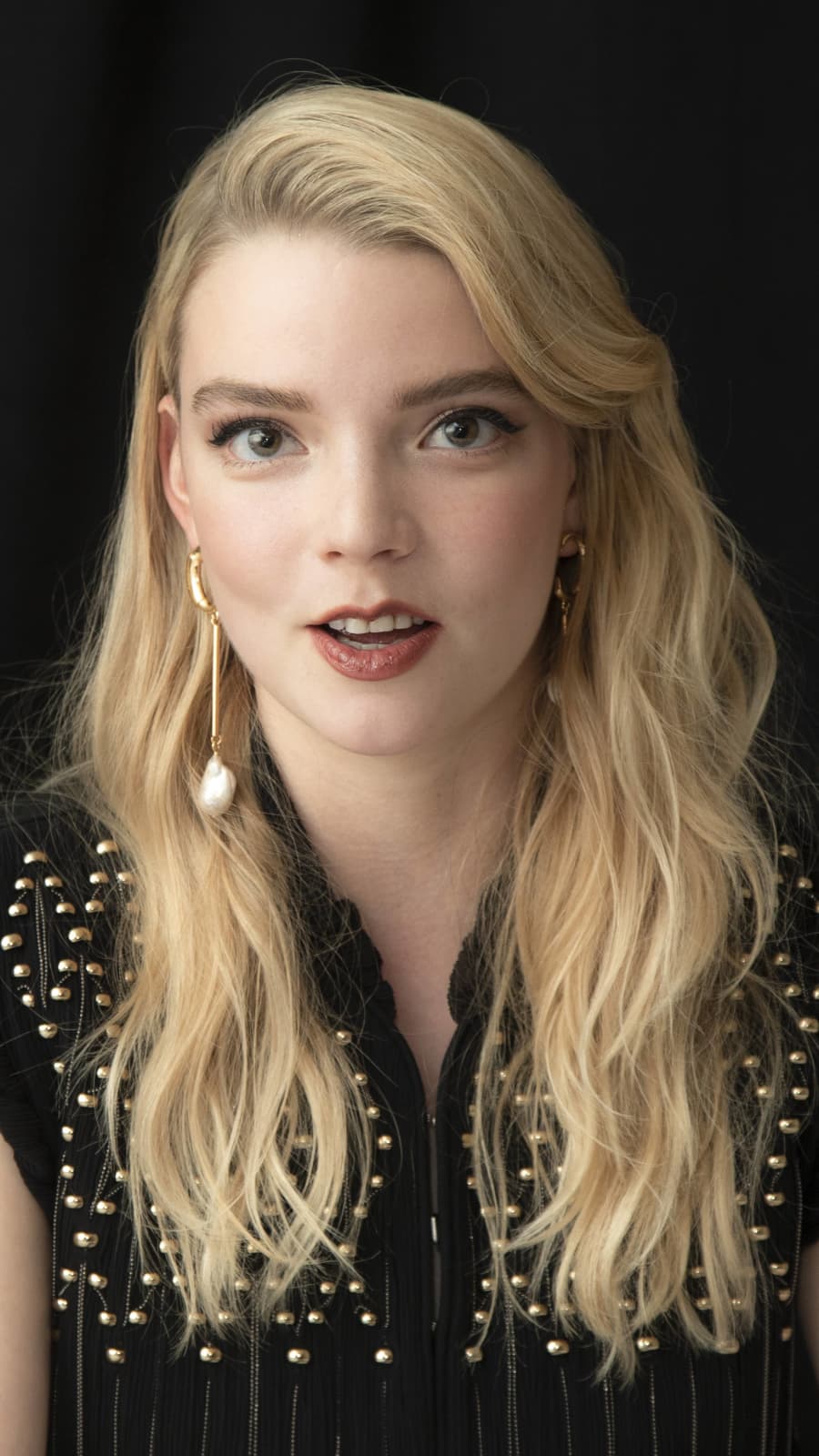 Anya Taylor-Joy
Details:
Was educated by the halls Harper, and learned the teaching ballads without too much difficulty. Also obtained basic teachings in reading, writing and arithmetic. Is able to read music to a degree, and can sing a decent ballad though nothing really noteworthy. Excels at mental arithmetic though she doesn't advertise the fact. Struggled somewhat in learning to read and write, but managed to have a decent grounding in it.
Anya Taylor-Joy
Inactivity Preference:
Adoptable
Anya Taylor-Joy
Account Details
Shop Purchases
Characters
Affiliates