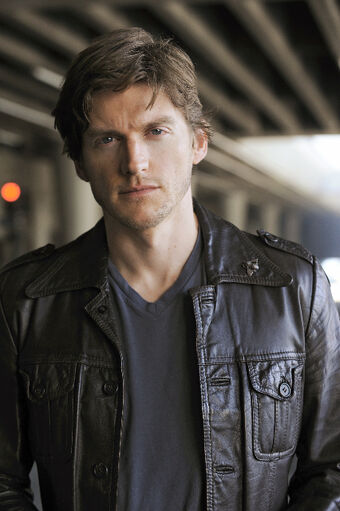 Gideon Emery
Full Name:
Verec
Nicknames:
Masterhealer, Sir
Date of Birth:
06.09.691 -
Place of Birth:
Far Cry Hold
Searched By:
Pronounced:
VAIR-ick
Rank:
Masterhealer
Primary Home:
Healer Hall
Searched Date:
Player:
Eye Colour:
Blue-grey
Height:
5'10"
Hair Colour:
Light brown hair with a bit of a wave, usually kept relatively short. Verec usually has stubble, but he keeps himself well groomed even if not clean shaven. He is starting to grey at the temples.
Build:
General Description:
He has a thin, sharp face with an equally thin nose and high cheekbones. Aging lines have started appearing more prominently on his face.
Verec is generally thin, continuing the sharp look from his face. He is not overly muscular, as he has little reason to be and especially nowadays spends more time solving problems with his head than being active with his body.
General Dressing Style:
Verec has two rules for clothes: they must be practical and they must be clean. Anything else - stylish, fun, super comfortable, etc - are bonus and not something to consider when choosing an outfit.
Gideon Emery
Likes:
His Students:
Verec is passionate about helping other Healers succeed. He often takes time to teach classes, though he's had less time for that since becoming Masterhealer. He has little patience for those who aren't trying their best, but as long as someone is putting in genuine effort to learn Verec is determined to help them be the best Healer they can be.
Botany:
It was never his focus, but Verec enjoyed learning different herbs and plants and their properties and uses. If he needs a safe place to just think, he will often go to the herb storage rooms. He also grows plenty of plants and herbs in his office.
Anything with Caffeine:
When you're a workaholic, caffeine is great.
Strengths:
Coolheaded:
Verec keeps a cool head under stress and in urgent circumstances. His great strength is remaining calm and making rational choices when someone's life is on the line.
Indefatigable:
Once he's set his mind to doing something, he will accomplish it. He was tireless as a student, striving to be the best in his age group. As a master, he shows the same tenacity with solving problems and promoting the needs of the Healer Hall.
Intuitive:
There is a reason for all the things Healers do and are taught, but not all situations have been encountered before. Verec is usually able to evaluate an unknown situation and successfully navigate it using knowledge, logic, and instinct.
Dislikes:
Patients Who Act Like they Know Things:
Honestly, who here spent over 20 turns mastering Healing? Not you, so shut up and do what I tell you.
Not Cleaning Tools:
Anyone who doesn't properly clean Healing supplies or areas ends up receiving his intense displeasure. Keep things sterile, you imbeciles!
Being Ill:
Verec knows how to take care of himself when he's sick, but it's so terribly inconvenient to keep himself from work and he will push the bounds of taking care of himself as far as he can without endangering someone else's health. For example, he may do paperwork long into the night instead of resting but will never go near someone with a compromised immune system when he's sick.
Flaws:
Temper:
The coolheadedness Verec shows in emergencies is for fear, anxiety, and uncertainty, not anger. It is very easy to get him riled up and snapping at someone.
Demanding:
He expects a lot of people, and doesn't like when what he asks for isn't delivered.
Proud:
Even when Verec knows or realizes he's in the wrong or someone has a better idea, he has a very hard time admitting it.
Habits & Mannerisms:
He will recite steps for various medical procedures to focus, usually when angry to keep himself from getting into arguments too often. Usually done in his head, will sometimes be spoken aloud. May also go through lists of plants and their possible medical uses.
General Personality:
Verec cares about nothing more than Healing. His daughter is maybe a close second. Maybe. He especially loves teaching young Healers, seeing their determination to succeed and helping them reach that potential.
His temper is a bit legendary, and having Verec yell at you or give an 'I am disappointed in you' speech is a rite of passage for young Healers. He will lay out how everything that went wrong is your fault while simultaneously blaming the entire situation on himself.
Gideon Emery
Parents:
Father:
Darell, b.660, d.whenever
Rank:
Beastkeeper
Mother:
Ciera, b.665, d.whenever
Rank:
Wife
Siblings:
2 older brothers, an older sister, and a younger sister
Relationships:
Past Lovers/Partners:
No one serious. He probably slept with a woman or two, but he was always more interested in studying and healing.
Current Lovers/Partners:
Healing
Ilaera (Wife)
Offspring:
Secrets:
List of Reasons Verec is Not A Fan of Dragonriders:
- Stealing Healers with not even a word (honestly, Quennell would have given them help if they'd asked that didn't involve destroying the careers of promising Healers)
- Leaving so many people high and dry when they fled, namely Ilaera (she was weyrbred, she knew nothing about living as a holder, and she and many other former weyrfolk ended up in dire straits because of it)
- Causing his former mentor to become obsessed with their Plague (the man was a great Healer and some mystery plague kept him from focusing on real and present problems, and arguing about it led their relationship to deteriorate)
- Quennell retired essentially because of them, again 'ruining' a great Healer
- They're so sharding self righteous about everything
- They just took another of his Journeymen???
Known:
Important History:
691 AL & Birth:
Born the fourth child of Darell and Ciera.
695-699 AL & 4-7 Turns: Had a nice childhood running around on the livestock farm with his siblings.
700 AL & 8 Turns:
Helped out his mother while she was pregnant with his younger sister, and helped her care for the baby for the first few months as well, completely fascinated by his baby sister.
702 AL & 10 Turns:
While playing in one of the fields, his older brother breaks a limb badly and loses a lot of blood. Verec is sent to get help, but they do not arrive in time and the brother dies. Verec never wants something like that to happen again, and becomes determined to learn how to save people injured like his brother.
703 AL & 11 Turns:
It takes some time, but Verec convinces his father to allow him to go to the Healer Hall. They immediately start saving up for their son to go.
705 AL & 13 Turns:
After the long trip from Far Cry Hold to Fort hold, Verec starts his apprenticeship as a Healer.
706 AL & 14 Turns:
Verec is a diligent student, and all his teachers commend his dedication. He does, however, spend more time with books and classes than with his fellow apprentices and he doesn't easily make friends.
708 AL & 16 Turns:
His memory for detail results in Verec often getting assigned to inventory supplies or collect herbs.
710 & 18 Turns:
Verec gains a mentor as a Senior Apprentice, with a middle-aged Healer who worked with diseases. The Healer wanted Verec as an assistant due to his attention to detail, which he felt was useful in tracking symptoms and patient histories.
712 AL & 21 Turns:
Graduates to Journeyman.
714 & 23 Turns:
Verec is assigned as a Healer of a minor hold, under a senior Journeyman there, to give him practical experience. Here Verec's ability to stay calm in a crisis comes into full bloom, and when he periodically returns to Fort to report on his progress, he starts receiving more specialized training.
716 AL & 25 Turns:
While traveling between Fort and the minor hold he was assigned to as Healer, Verec meets a woman named Ilaera who is looking for a job. She's a former resident of one of the Weyrs, left behind in the Plague, and at a loss about what to do with her life. Verec helps get her a position in the Healer Hall, as a maid, and later as a nurse. He gets the details of the Plague from his former mentor, who as a disease expert, was consulted by the Weyrs before they all emptied. Verec thinks it's a tragedy, but does not approve of his mentor's obsession with it; the dragons are gone, there's nothing more for him to do and there are living people for him to focus on.
718 AL & 27 Turns:
Verec gets tired of the constant questions about why he's not married yet. He proposes to Ilaera, an arrangement of convenience for both of them (she's 29 and in the holds that draws all sorts of questions). They are not in love, but they are friends and can coexist peacefully so it works for them. She starts traveling with him on his assignments, finding traveling enjoyable and it gives her a break from work.
720 AL & 29 Turns:
Both Verec and Ilaera are surprised by how well marriage works for them. It gives them both someone safe to confide in and provide support, something they're both a bit too proud to ask for of other people.
723 AL & 32 Turns:
Their first (and only) child is born, a daughter named Vaera. After Vaera's birth, Verec is perfectly happy to come up with a medical reason Ilaera should not have more children. No one bothers them about the issue again.
724 AL & 33 Turns:
Verec gains some fame for saving the life of a Lord Holder's son after the teen took a bad fall from a horse.
726 AL & 35 Turns:
He continues training, and in recent turns has specialized in trauma and first aid medicines.
727 AL & 36 Turns:
More permanently returns to the Healer Hall after constantly moving between Hall and the minor holds he was posted at for turns. The master healers decide to have him teach some of the lower level Healing classes to apprentices, and Verec is surprised to find he's good at it and even enjoys it.
729 AL & 38 Turns:
Is officially asked to remain at the Healer Hall and removed from the active roster of travelling Healers. He remains on call for emergencies.
730 AL & 39 Turns:
Verec starts teaching more specialized and advanced classes, working more with Journeymen than Apprentices, though he still teaches some introductory level classes.
732 AL & 41 Turns:
Obtains mastership.
736 AL & 45 Turns:
Appointed Masterhealer. Reasons for his appointment include competence, how much he cares for and prioritizes Healers and their craft, and the regard Lord Holders have for him, maintained after saving the one Lord Holder's son in 724.
738 AL & 47 Turns:
His daughter Vaera expresses an interest in becoming a Healer, which Verec supports, though he makes sure she knows how difficult it will be for her and how hard she will have to work. He can't show her any favoritism, after all.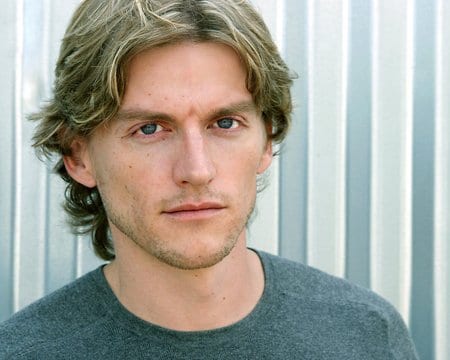 Gideon Emery
Date(s) Tapped:
Date Apprenticed: 13, 23.04.705 AL Date Tapped: 21, 03.07.712 AL Mastership Obtained: 41, 15.10.732 AL Masterhealer Rank Obtained: 736 AL
Speciality:
Emergencies/Trauma. Deep cuts, head wounds, major puncture wounds, shock, broken bones where the bone pierces out of the skin, collapsed lungs, severe burns, the like. Stuff that needs to be dealt with fast fast fast.
Additional Information:
Verec was an intensely dedicated student and spent almost all of his time trying to be a better Healer and learn as much as possible. He spent part of his apprenticeship doing inventory in the storage rooms, which did not make him hate the place, but instead made it a safe place for him, and started his interest in herbs.
Gideon Emery
Inactivity Preference:
Adoptable
Gideon Emery
Account Details
Shop Purchases
Characters
Affiliates