Isabela Moner
Full Name:
Kalea
Nicknames:
Lee-lee
Date of Birth:
10.01.726 - 18 years old
Place of Birth:
Nabol Hold
Searched By:
D'hys of blue Zeianth moved her family to Ista Weyr to be with her brother.
Pronounced:
KAY-lee
Rank:
Weyrfolk
Primary Home:
Ista Weyr
Searched Date:
N/A
Player:
Eye Colour:
Brown
Height:
5'7
Hair Colour:
Dark Brown
Build:
Soft, curvy
General Description:
Kalea has a rounded face, with a cute little nose and full lips, but it is usually her large almond eyes that capture the attention of those she's around. A deep, rich brown with amber highlights whenever she's in the sunlight, and appearing black when the light is lacking, Kalea's eyes are thickly lashed, with delicate and naturally arched eyebrows.
General Dressing Style:
As a drudge, Kalea wore whatever her master's chose for her, which was usually something functional, marked with their badge, and Kalea has no desire to ever go back to such outfits (if they can be called that!)
As a servant of Lord Jalazmar and Lady Xyliah, Kalea had a suitable wardrobe of work clothing that she found a lot more suitable in general -- but what she really loved were the dresses that Lady Xyliah gave her and her sisters to wear when they visited with F'drel or when they were taken along to Gathers or down to the Markets.
With a taste for such outfits gifted to her, Kalea took a shine to beautiful dresses, delicate shoes, and clothing that was much less functional but made her feel like a beautiful Lady (even though she'd never be an actual Lady!). She adores bright colours, even though they're the more expensive, and saves her marks up obsessively so that she can afford new ones for all the big events!
Isabela Moner
Likes:
Bright dresses
Listening to gossip
Swimming
Making new friends
Teasing F'drel

Strengths:
Demure
Sassy
Playful
Intelligent
Outgoing

Dislikes:
The past
Being a drudge
Working
Being scolded
Being controlled

Flaws:
Spoiled
Childish
Petty
Stubborn
Habits & Mannerisms:
Kalea has a habit of pouting when her siblings don't do what she wants, or to try and win her way. Often it works, but she learned young not to try it on non siblings.
General Personality:
If one doesn't know her, one would assume that Kalea is a quiet, demure young lady who does her best to be invisible and not cause waves. She's polite and gently spoken, who spends most of her time listening to what is going on around her, rather than partaking in it.
It is, however, a persona brought on by her time as a drudge, and gives very little indication of the young woman hidden below the surface.
Kalea is a bright, outgoing spark who loves to gossip playfully; she's intelligent and learns easily but dislikes lessons. Her words are often sassy and full of playful quip, teasing her siblings and enjoying every moment of being a boisterous and outgoing girl. She's proud, often to a fault, and takes a great deal of care with her work and her appearance. Kalea is childish, throwing tantrums and nasty words at her siblings when they crush her spirit or scold her, especially in private. Hate often sparks from her bright eyes when she's scolded in public, but she bites her tongue in such situations.
Spoiled to a fault, she's got a talent for being obnoxious and unmoving when she wants something, or thinks she is right. She expects to be doted upon to a certain degree by certain people, and gets put out when it doesn't happen. She's the baby girl of her family, and has always enjoyed the spoiling that position has brought with it. She thoroughly soaked up the spoiling when living with Jalazmar and Xyliah.
Kalea hasn't really considered that she could possibly be a dragonrider someday, but she has seen all the fun women can get up to in the Weyr, and spends a great deal of her time dodging her brother and sisters as she sets out to make friends and carve a niche for herself in the Weyr life. She wants to be
more
than a drudge, or a servant! She wants to be anything and everything that she can, and Kalea will be damned if anyone is going to get in her way.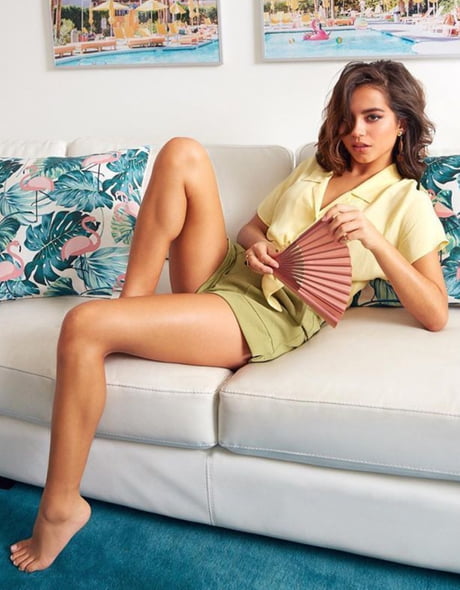 Isabela Moner
Parents:
Father:
Unknown
Mother:
Mita (b. 700, d. 731), Drudge
Siblings:
Kelikki, F, b. 716
F'drel (Fendrel), M, b. 718
Maleah, F, b.719
Ferra, F, b. 722
Kitelan, M, b.730
Relationships:
N/A
Offspring:
N/A
Secrets:
Known:
Enjoys practising her flirting with D'hys, and watching her brother sweat as a result. She thinks its very funny.
Important History:
730.xx.xx: Little brother Kitelan is born. Kalea isn't particularly thrilled at not being the doted upon baby any longer, but at least she's still the youngest girl.
731.xx.xx: Mama dies, and Kalea finds out just how fragile life is, and how fragile her way of life is. Its a heavy lesson for a child of five.
732-738: Honestly, nothing much happened in Kalea's life here; she went about being a child as often as she could get away with it, and acted like a shadow the rest of the time, cleaning up and doing her chores and trying very hard not to be noticed by those that shouldn't notice her.
739.04.22: Kelikki went ahead to move in with lord Jalazmar and lady Xyliah, whom they were told they would now be serving. Kalea was spectacularly not thrilled by this, but kept her opinions to herself, at least, when it wasn't something already being discussed in hushed whispers between the elder girls.
740.01.10: Kalea turns fourteen! She finds it to be the best birthday! Lady Xyliah buys her a special present (a really cute pair of shoes, that match Kalea's best gather dress!) and Miss Yanzi takes her out to breakfast, while they do morning chores, and gets her sweet treats as a gift, and endless chatter. Kalea really likes Yanzi, she's nice and treats her like she's a grownup!
740.08.21: Kalea and her sisters learn that they will be moving to Ista Weyr where F'drel is stationed! Kalea has mixed feelings about it; she's really enjoyed living with Lord Jalazmar and Lady Xyliah and Miss Yanzi; she would be more excited, but Kalea is very good at eavesdropping and she knows Kitelan won't be coming with them, and she heard Kelikki fighting to stay, too. She also heard Lady Xyliah being very upset at all of them going at all, and that made Kalea feel loved in a way she hadn't expected!
Isabela Moner
Details:
Grudgingly allowing F'drel's latest friend to try to teach her to read, write and do basic math. She does not enjoy any of these things and is quite stubborn. She usually only sticks with one teacher for about two or three weeks before avoiding them until F'drel finds someone else to toss her at.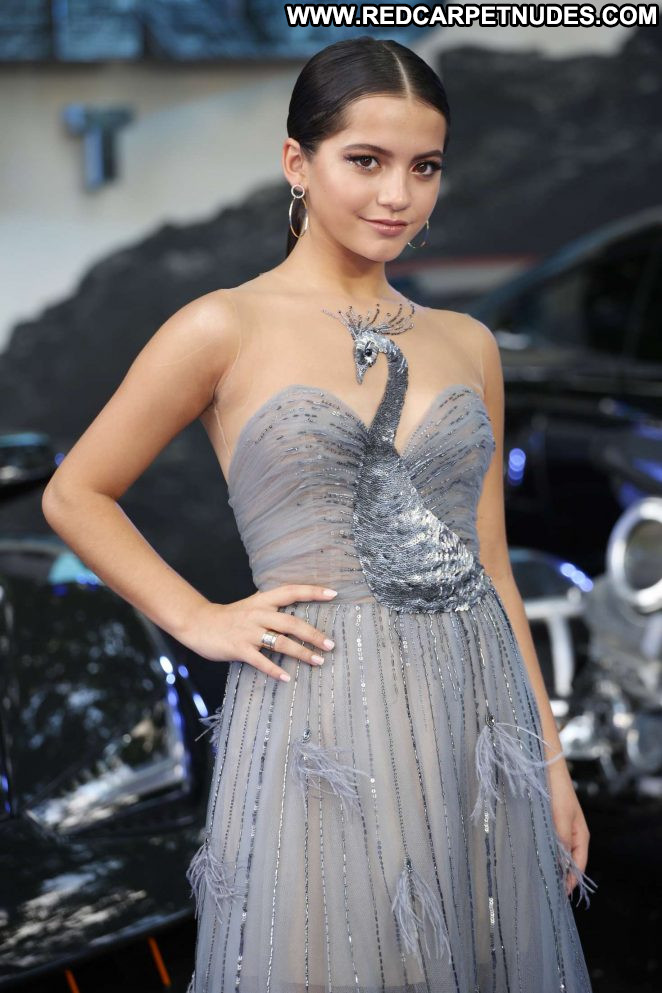 Isabela Moner
Inactivity Preference:
Adoptable
Character By:
ThistleProse
Additional Credits:
xXx
- Colour Lovers
Character base by Zandalore; completed by ThistleProse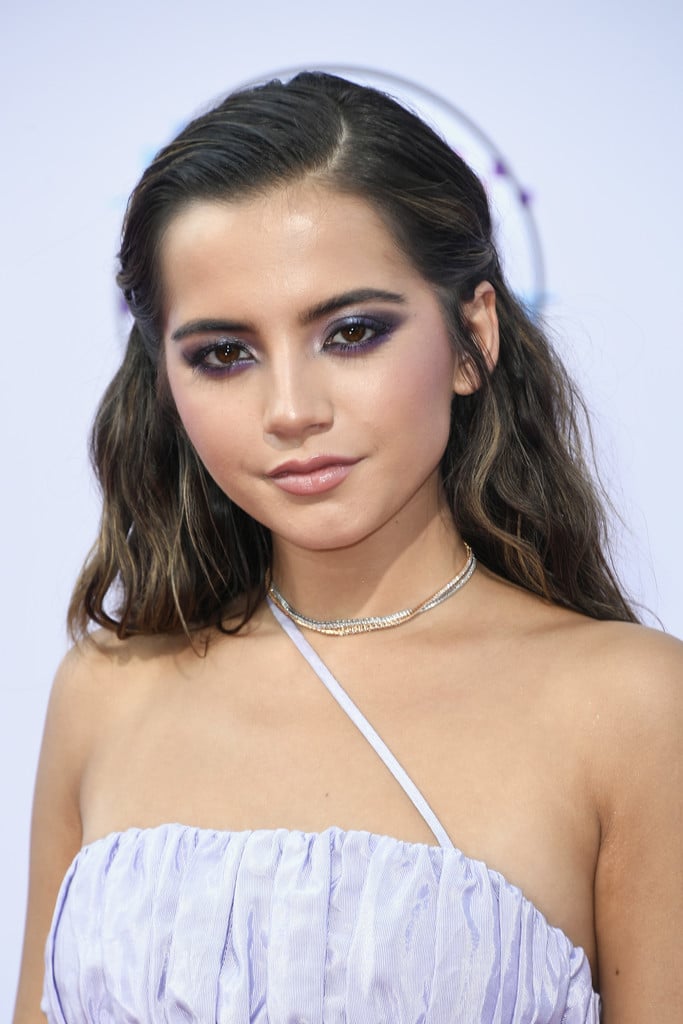 Isabela Moner
Account Details
Shop Purchases
Characters
Affiliates