Seijin
a lonely heart seeks another
to fill the loneliness
In his heart



First Name:

Seijin


Pronounced:

Say gin


Nicknames:

Sei


Main Rank:

Journyman Tanner


Other Rank:

Candidate


Place of Birth:

Igen Hold


Age/Date of Birth:

21 /  16/08  212 Al


Weyrmate:

N/A 


Threadfall Theory:

He is unsure what to believe but he would not take any chances with lives at stake.


Time Stolen:

25/06 230 AL by NPC


Kidnapping Response:

Neutral


Approved Special Features:




Face Claim:

Drew Fuller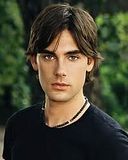 Looks
Beauty is in the eyes of the beholder



Eyes:

jade green


Hair:

shoulder length wavy dark bronze colored brown


Height:

6'1


General Appearance:

His eyes are the soft color of jade and they look soft, kind and welcoming. He has the kind of eyes that many a man or even a woman can get lost in. He has an oval shaped face  which make him look almost angelic in nature .His hair is a dark deep bronze colored  brown which  hangs down to his shoulders in soft flowing waves. The wisps of bangs always work loose and fall into his eyes. He seems to brush his hair back behind his ear constantly in a nervous gesture. 

Physically, he can be considered extremely handsome being both tall and muscular with a toned athletic body. His hands  are rough and callused from the work he does with the leathers because he always works hard with them. He stands currently at 6'1 and still growing. He also has a light scar above his left eye from when he was younger and got hit with a rock while playing in an area he wasn't supposed to be in. This scar is only faintly visible unless you know where to look for it.


Dressing Style:

He prefers to be in leathers most of the time when he is working. He prefers to wear rich colors that either matches his eyes or matches the area around him. He tries to dress to impress when he wants or needs something. His boots are usually a deeper darker richer colors then his clothing. 
Personality
Timid and Shy.
Quiet and Hushed.
leads to a peaceful heart
full of life
and without strife 



General Character Traits:

He can be totally caring and sweet to a fault. He cares for people about their thoughts, feelings and well being. He is loyal to those he believes in and in those he feels he can trust. He guards his heart carefully almost as if he had been hurt in the past and doesn't want to feel that pain again. But he would walk through fire for anyone that he knew was a true friend or companion.  His heart is only mirrored by his gentle and shy nature.

  He enjoys being around nature and being alone with his thoughts.  He can be in a room and it'll be unlikely anyone even knows he is there unless he speaks out loud in his gentle and quiet manner. His voice is soft and almost musical and he never seems to raise it in anger.  He seldom gets angry with anyone.  But if you hurt someone he cares for then it's like another person emerges and you have a vicious animal on your hands.  But he enjoys being around people and listening to them but he doesn't always participate with others.  He tends to hold back a part of himself as if afraid of being hurt.

He seems to be unsure about himself and his skills as if he questioning anything and everything he does. It may be because he was stolen away from everything he knew and his world and family.  He's afraid to touch anything again for fear that this too will be taken from him. As if it would be stolen from his grasp as he reached for companionship.  He sometimes watches other and sighs wishfully wanting to belong even as he is fearful to belong.  His fears weigh heavy on his heart  for his lose of family and friends. But his kind and gentle nature cannot bring him to hate or even dislike the ones who have taken him from his old life and brought him into this new life.

He wonders sometimes if it was a blessing in disguise to be taken from his old and  somewhat boring life and brought to this wonderful and more adventurous place. He must admit to himself that it was quite  a eye opening experience.  Watching the dragons and seeing the bond they have with their riders opened up a new world to him one that he didn't even dream was open to him.  He has more then enough love and devotion to dedicate to  someone like that who could share his heart so fully and completely. He has realized that there is more to life than just tanning hides and dyeing them. A world he has never quite seen before now.



Likes:


   

dragons:

He has always liked the grace and beauty of the dragons in flight. And the exquisite colors were a inspiration when he  dyed his leathers.
   

Nature:

He loves the quite and tranquility of nature and all that it enfolds. Sometimes things  seem not so bad when you can amerce yourself in nature. 
   

Tranquility:

He enjoys the quite of a midsummer's eve just sitting back and not doing anything. Like the water washing over his very soul and cleaning away the stress and worries of the day.


Dislikes:


   

bigots:

people that think they know what is going on and what your about. They have no clue even about their own selves to be able to tell what is up with you.
   

Being alone:

He dislikes being alone. Its something that he both dislikes and fears which is to be alone and have no one. Though he does tend to seek solitude and silence in a natural setting and likes to sometimes be on his own for a short period of time there is still a  deep need to be connected to another.
   

hate:

He dislikes the feeling of hatred inside and tends to avoid it in himself no matter how bad thing look he liked to see a more caring and positive side and not give in to the dark emotion of hating someone. Though he can get angry and want to hurt someone for harming someone he cares for. 


Habits/Mannerisms:

He tends to watch others more then he talks being highly observant. When he gets nervous his messes with a wisp of hair that keeps getting into his eyes pushing it back and sometimes he rubs his hands down his pants legs when he get overly nervous usually around women. He tends to be more comfortable around men then women.


Strengths:

 

He is Kind to a fault.

His kindness knows no bounds and no limits. His heart has no room for the emotion of hate though he can feel it he dislikes the feeling so much that he avoids it at all cost. He is also

very caring

. He cares deeply about others what they think and how they feel. When he cares for someone he throws his whole heart into it. But that tends to sometimes be a bad thing as well cause it leaves him open to being hurt deeper. Caring can be a double edged sword.  But even with the risks he still  throws his whole heart in.  He also tends to be

both loyal and devoted

. He would risk his life for someone who earns his devotion.  He can be very loyal as well to those who have earned it. As loyalty and devotion walks hand in hand without one you cannot have the other.


Weaknesses:

He is very shy

. His shyness sometimes makes him very unsure of himself. He

seldom talks out of turn

unless he feels he has something very important to say.  He tends to be a

bit of a loner

enjoying the nature and environment over people. This is only to protect his heart from harm. To be alone a good bit of the time and watching from afar those that he could be with is lonely.  He wishes sometimes that he could be a joiner and join in. Its a weakness that he struggles with cause of his caring nature. He wishes to belong but his heart must also be protected so he remains aloof. And he seems to be

unmotivated

. He has no drives or ambitions other then dying clothing and working as a tanner. He wanted to do nothing else course now he has a opportunity but will he succeed. But one of his most annoying weaknesses is that he is

too restrained

. He wants to find that special someone more then anything but his shyness and restraint holds him back. He holds himself back cause he fears that which he doesn't know and that which he doesn't think he can obtain.

Personal History
Family and friends are important but what do you do when your life is turned upside down and everything you knew was gone.



Mother:

Essie, 192
   

Rank:

Sr. Journyman Seamstress


Father:

Jamine,  187
   

Rank:

Master Tanner


Siblings:

n/a


Past Lovers/Partners:

n/a


Current Lovers/Partners:

n/a


Children:

n/a


Background Story:


212 born to Jamine and Essie
213 - 125 His mother watches over him as she does her work keeping him safe and occupied with various items.
216 - 221 He started taking lessons with the rest of the children with a traveling harper.
222 - 223 He showed interest in his father craft by the age of ten  and his father taught him a few things that he knew.
224-226 At the age of twelve he apprenticed into the craft of his father became a tanners apprentice.
227-229 At the age of fifteen   he then became a Sr apprentice in the Tanner craft growing in both skill and determination as he flourished in his father craft.
230  At the age of eighteen he  became a journeyman Tanner but was stolen shortly afterwards.
231  He struggled with his new  life after being stolen came to terms with his new  self and others around him . He finally decided to take life as it was and became a candidate willingly.

Crafter Education
Skills of today can make you a better person tomorrow.



Craft:

Tanner


Craft Rank:

  Jr. Journeyman


Years In Craft:

8


Specialty:

dyeing leathers


Crafting Details:
He takes things from nature like berries and plants to make different dye's for the leathers he makes to create rich and vibrant colors. Sometimes it works very well indeed making a wonderful new color  and other times they are failures cause the ingredients don't mesh well together producing a awful color. Where he excels at dyeing leathers he has a equal part of troubles with some skills in tanning hides certain hides he does not work well with. He  especially has trouble with doing holes in the tough leather hides. 

Out Of Character Information



Additional Accounts & Ranks:

Include ALL accounts you have.


Admin Contact:

[suspicious]Kirensilverfox@hotmail.com[/suspicious]


Anything else?
RP Example
Thoughts within your head go wild when all you  have time to do is think and remember.

He brushed his shoulder lengthen brown hair over his ear as he looked out. It seemed like only yesterday he was stolen and brought here but in reality it has been turns now. He sighed softly and wondered what his father, family and friends were doing now. His talents in his craft were not coming along like he though they should. He hasn't come up with a new dye for a long time now.  He sighed again and looked around this time running his fingers threw his hair and brushing it back from his jade colored eyes. Usually he lets it fall in his face but today it was proving to be annoying to him but he didn't know why. 
He looked out again among the crowd of people in the dining hall.  He felt so alone even among the other stolen.  He never felt like he fit in. He didn't think he even had a friend yet among the others everyone seems like they are in the own little groups. He guessed life would be more interesting if he had a friend or even a lover.  Now that would make him feel better about being here finding someone that loves him and who he can love. But where would he find him.  He blushed softly at that thought yes he had thought it. He was more interested in the males then he was in the females he was more drawn to the males.
He remembered the day he was taken it is still very vividly in his mind. He offered very little resistance because the man that took him actually took his breath away by his beauty. But then who wouldn't want to be sweep up and into someone's arms and carried off as if in a dream.  He guessed that it make him still undecided if it was a good or bad thing to be taken.  Even after a few turns and he had grown older he still felt them doubts in his mind.   He also  knew that he was so shy that he would never speak to this one about his feelings. He preferred to watch him at a distance maybe someday if he was ever chosen by a dragon he would be able to voice his desires but he knew as it was right now he wasn't even in the man's league.

[color]
[/color]