I added a thing!
On the main index page, the Who's Online section now has a drop-down menu to change accounts. This should make life
much
easier when posting from mobile devices, since the sidebar can be a pain in the arse!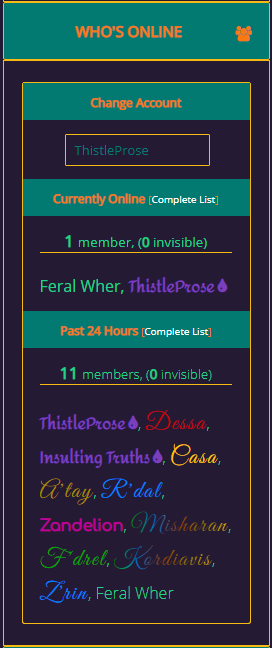 When you change account, it will do so passively - It won't reload the page unless you click the little reload button. However, it will change your account. You should see a little notice box pop up in the right hand top corner.
Let me know if you have any issues.