Guest Hidden [M] Threads
---
Freedom to Write!
As of today, all threads tagged with any of the [M] prefixes are completely restricted from viewing by guests. The thread title is still listed in the boards, and the Recent IC Posts box, but when they attempt to click on it, they will be issued a site Error: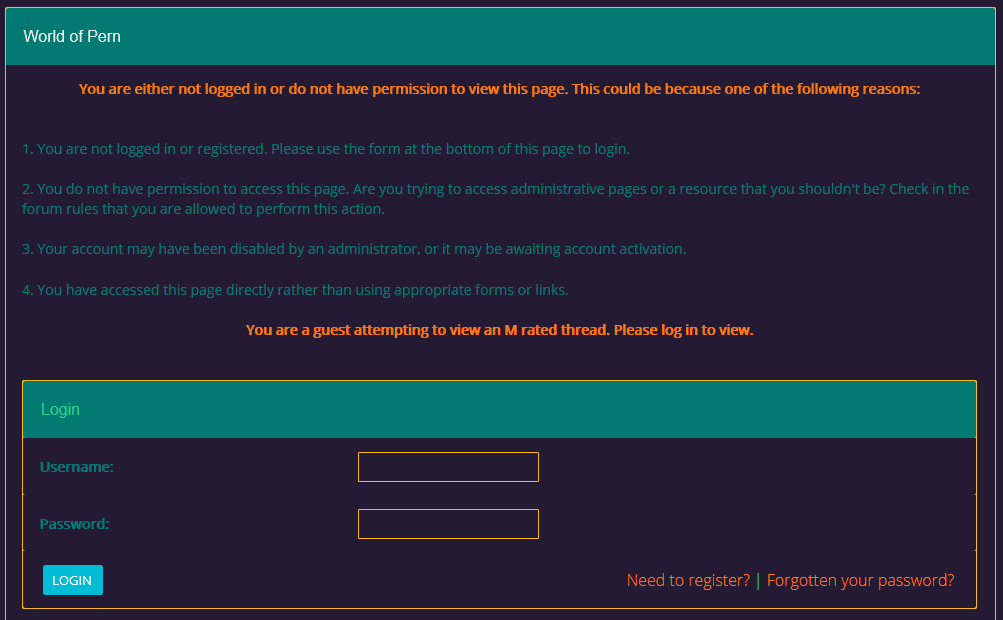 What does this mean?
It means that anyone who has an account on Second Pass - and as a result, has signed the forum contract stating they are over 18 - is able to read, and write anything they and their partner/s are comfortable writing (within the realms of legality) without fear of passing-by minors reading something they shouldn't.

Hopefully this will grant each of you an extra layer of comfort and allow you to develop your characters as you so choose.

What does the [M] tag cover?
Aside from the obvious of sex-centric or 'smut' threads, it also covers extreme instances of violence, abuse, drugs and/or drug use, maiming, gore, etc. that crosses the line from a casual or glossed over mention, to a detailed description of the act or acts and the results of such actions. For example, stating your character uses drugs, would be general. Going into intense detail as they take the drug would come under M.